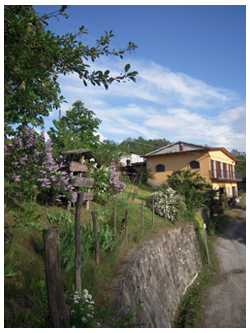 The organic farm Cà de Fra is family run.
is located in a green valley typical of the Apennines of Modena and is surrounded by woods and lawn.

FARM AND ORGANIC PRODUCTION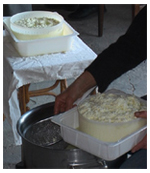 Our main activity is the breeding of beef cattle, dairy cows, pigs, goats, sheep and small animals.
The farm transforms with traditional methods in our small workshop producing the milk and producing cheese, cottage cheese, cream, yogurt, butter, etc.
The company extends over an area of approximately 15 hectares is mostly cultivate forage, cereals, vegetables. The remaining area consists of forest and scrub.
Since 1998, we have converted the entire agricultural production and farming techniques, organic, everything is certified by the Consortium for Control of Organic Product (CCPB).



the objective is to propose a healthy product, genuine and quality.

DIRECT AND ON-LINE SELLING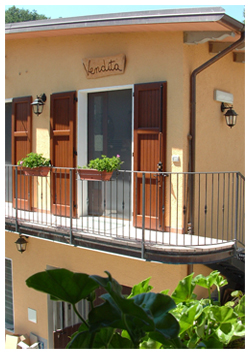 And so, in this reality, we went into action to the consumer know the value of our work, through direct sales of organic products.
Cultivate and produce a product directly and offer you good quality, you can buy with the knowledge and tranquility of our production process.
In 2005 Cà de Fra becomes also Farm Holidays: our offer is enriched and today within a framework of many productive and cultural activities, we offer a restaurant that associates the flavors of Emilia best local tradition to a kitchen a little creative.
The strength of our food lies in its simplicity, in the care of the preparation and the willingness to use high-quality organic products from our own farm. A good and genuine cuisine offered in a welcoming and friendly atmosphere so you do not lose the taste and value of good things.
For several years now we are accredited by the Province of Modena as Open Farm and Didactic Farm. We offer didactic tours to schools, groups, families on different themes: nutrition, recovery of ancient customs and traditions, knowledge of the farm and its inhabitants (animals) to know the farm with
concrete direct experience.
In addition to his Didactic Farms for many years propose courses to learn 'Old Trades,' Forget techniques such as washing, carving in wood, the stuffing of the chairs.